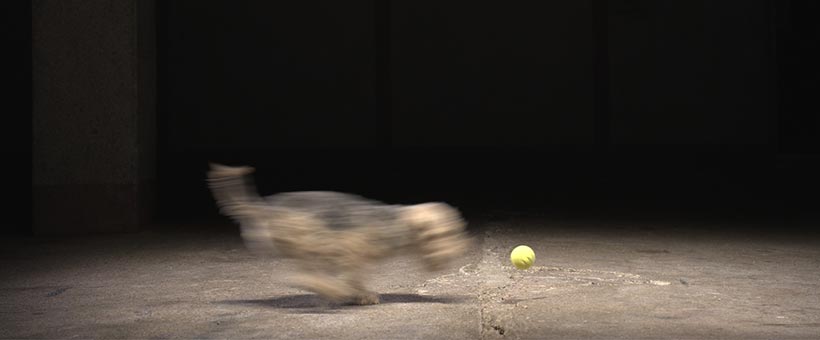 During my Residency at #Squatfabrik I aimed to play.
I dived into questions regarding the moment a play looses its joyful innocence and turns rigid or even into a fight or argument.
During the first week at KUFA I filmed my dog hooked up by countless tennis balls. In the video we perceive the joy as well as the overpowering: a hyper-focused dog following its instincts. Is this a tilt-image or is there a turning point?
I use this footage for my technical research on interactive video projection. What ways to screen a video, beside fixed, linear storytelling and how can the audience be engaged and become active?
The 69 Clips are played in a non-chronological way: the end of one clip matching the beginning of the next. The speed as well as the direction of the video can be manipulated by the chain hanging next to the screen.
* The Title is a reference to William Wegman's "Two Dogs & Ball" from 1975